The Dashboard is quite minimalist with easy to learn operations.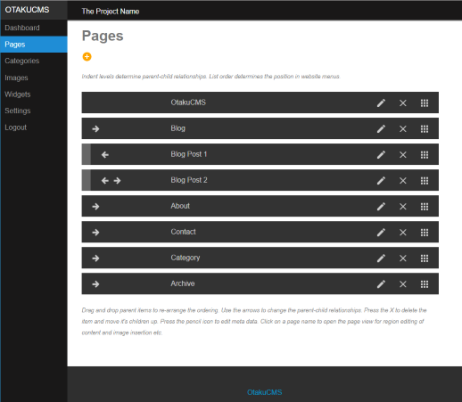 Pages are easy to arrange in the order that they appear in menus (by drag and drop), and in parent-child relationships (via arrows).
Creating a new page is as simple as clicking on a Plus Icon and then editing the Meta Data for the page such as it's Title and selecting a Template from what is available with the current theme.
Image management is done in the Cloud using State of the Art technology powered by Cloudinary.
So we don't foolishly try to re-invent the tricky puzzle wheel of Image Upload, optimised file delivery, and Asset Management with an inferior solution that has already been solved by a big team of experts already.
Rather, we leverage these game-changing technologies!
Also, we do away with the usual horrible experience of the Dashboard WYSIWYG content editor and the ugly code that it produces .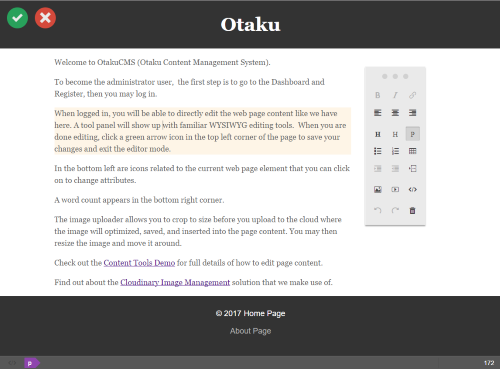 Now you are able to directly edit regions of content within your web pages, immediately seeing how your edits will impact your visitors.
A floating widget tool panel provides the typical editor tools that you (the logged-in user) expects to have available.